Details:
Unisex wrap - perfect for guys or gals who like a more subtle alternative edge. Chameleon in style, it blends with a bohemian vibe or pops with a rock n roll look. Layer up for a bolder statement.
Two yards of premium Italian Rubber accented by stationary sterling silver rings, with a glittering sterling silver lobster clasp. One very long continuous strand, the bracelet wraps around your wrist over and over again - for an average 7 inch wrist it wraps 10 times. A larger guys wrist will be 8 or 9 wraps; a really petite woman could fit 11.
It can also wrap around your necklace for a choker - loops an average size woman's neck 5 times, a man's 4 times. Very versatile and an idea gift since it will fit on anyone! Stack them up, wrap them together; they look even better in multiples color combinations.
Arrives in a stylish RockLove gift box.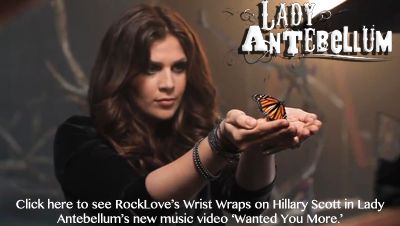 Customers who bought this product also purchased...