Details: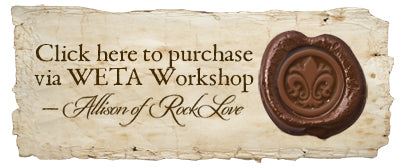 Made from Sterling Silver and royal blue enamel, this heavy, chunky piece of jewellery comes on a 20.5in (52cm) woven leather rope in a soft pouch.
Made in New York by our friends at RockLove, this pendant makes a very bold statement about your affiliations.
Hand crafted in New York City by RockLove in collaboration with Weta Workshop for The Warcraft Movie (June 2016).

Customers who bought this product also purchased...