Details: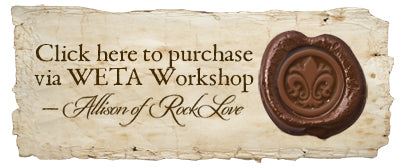 Though promised a great share of the reclaimed treasure of Erebor, Bilbo Baggins had no desire for gold or gems. All hobbits share a love of things that grow.
While taking shelter in the home of the Skin-changer Beorn in the fertile wide lands east of the Anduin Bilbo collected a handful of acorns, seeds of hope and memory that he carried with him throughout the quest.
In after times they would remind him of the friends he loved and of what they had fought and died for, not gold or glory, but the chance for a new beginning.
Gandalf summarized it well:
Some believe it is only Great Power that can hold evil in check. But that is not what I have found. I have found that it is the small everyday deeds of ordinary folk that keep the darkness at bay. Small acts of kindness and love."
The last phrase of Gandalf's poignant quote is engraved on this precious little acorn pendant crafted from solid sterling silver.
This jewellery is hand crafted in New York City by RockLove and comes in a gift box complete with a Sterling Silver chain.
Customers who bought this product also purchased...